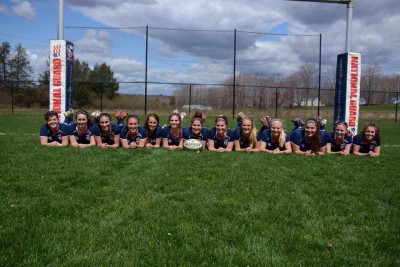 To say that UConn Women's Rugby has had a successful spring season is an understatement. After weeks and weeks of indoor conditioning practices lead by captains, Nikki Sills and Gabby Benitez, and coach, Mark Jordan, UCWRFC came out eager to compete on field. As the team winds down from an exciting semester, they look back on their most memorable games.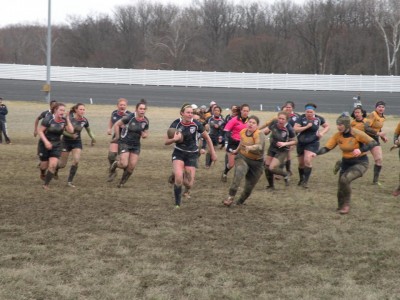 The tournament season began with Cherry Blossoms in Washington, D.C. The first day proved to be tough, players battling both the oppositions along with the mud and cold. Regardless, UCWRFC won both games against Longwood University and The George Washington University, respectfully. Cherry Blossoms tournament was unfortunately cut short due to field conditions the next day, but UCWRFC ended the weekend undefeated with no points scored against them.
UCWRFC's most recent and last tournament was in Portsmouth, R.I at Beast of The East Collegiate Rugby Tournament. After playing tough teams all weekend such as rival, University of Rhode Island, the team went undefeated and became 2015 Beast of the East Division I Champions.
The season has been quick, but ended positively with a final home game win on Senior Day against Marist College. Each of UCWRFC's 13 seniors played a hard 80 minutes, beating Marist 58 – 19. The team sincerely thanks and sends its best wishes to the seniors. UCWRFC intends to carry on the incredible legacy and momentum that has been established this year.